The Challenge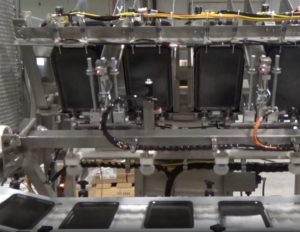 Who doesn't enjoy fresh corn? Easy to cook, affordable, and delicious, corn is an American institution: whether it's being grilled for an Independence Day barbeque or served beside the Thanksgiving turkey, it's a wholesome part of the nation's identity.
That said, while growing corn is one thing, getting it onto store shelves across the nation — husked, packed, and fresh — is another process entirely. It's not easy. Time is of the essence. Quality is demanded. The machinery itself has to be perfectly timed to match the speed of the human operators who are doing the husking, without missing a beat.
When a regional grocery store chain turned to Wrabacon for help with their corn-packing goals, a custom solution was needed — and Wrabacon delivered.