Tray Stacker
Optimize tray feeding and stacking with one machine
---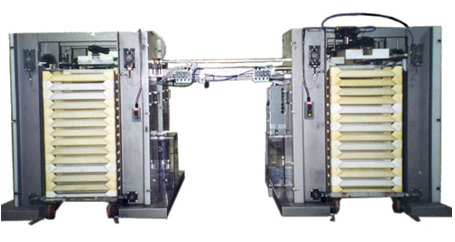 Wrabacon Inc. tray stacker is used as an automated approach to feeding trays into a production line. Trays are automatically loaded into a stacker, and will then be introduced one by one into a production line. Tray stackers eliminate the hand feeding of trays. All machines can be designed to accommodate most sizes and types of trays. Available in stainless steel for food production areas.
Tray Stacker Features and Benefits
Speeds vary depending on number of layers to be stacked
Highly reliable with low maintenance
Compact floor plan
Single and multiple trays per cycle
Flat Tray Stacker Video
A custom designed stacker to stack flat trays for packaging lines from Wrabacon Inc.