Case Packers
Custom Horizontal and Vertical Case Packing Machines
---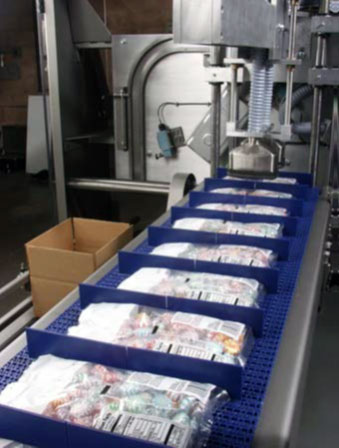 ---
SEE HOW WE MADE IT HAPPEN
Explore Our Case Studies
Wrabacon Inc. manufactures case packers that are extremely robust in design while maintaining extremely fast changeovers. We offer highly flexible case packers built to handle multiple daily changeovers or single product runs all year long.
Custom design sets us apart because we create our case packing machines to meet the specific needs of your product's packaging. Each case packer is designed to the unique requirements of the end user. For 20 years we have been designing horizontal and vertical case packing systems to help our clients fill boxes, bags, jars, bottles and cans to their unique facilities and requirements.
Features and Benefits
Minimal operator attention
Designed to handle RSC, HSC, trays and display cases
Automated case packing in a limited space
Used with customers' existing erector or designed with integral case erector
Integrated tape and hot glue melt sealing systems
Intermittent or continuous flow of product controlled by servo motors
Our Case Packers in Action
Why Wrabacon?
With creative automation being the core of our business, devising creative solutions to overcome each customer's manufacturing and food processing challenges is what has allowed us to become a leading provider of automation systems in the United States. Do you need a case packer that fits seamlessly into your process? We can help.