Vertical Accumulators
Vertical Accumulators, Bi-Flow Accumulators, Rotary Tables
---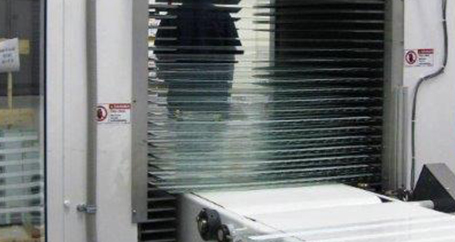 ---
Looking For Rotary Tables and Bi-Flow Accumulators?
Click Below
Wrabacon's vertical accumulators take up minimal floor space and they are a very reliable form of product accumulation during those unpredictable times of downstream equipment delays. Wrabacons accumulators are designed to provide smooth controlled product flow.
Improved product efficiencies, minimal product damage and maintaining product orientation are all benefits of vertical accumulators. Wrabacon has designed, engineered and manufactured vertical accumulators for a host of different products and packages as well as industries.
Vertical Accumulators Features and Benefits
Ideal for accumulating trays
and parcels when space is limited
Vertical accumulators take up minimal floor space
Available in mild and stainless steel
Used when down stream equipment delays would shut down up stream production
Custom designed to meet specific requirements
Vertical Accumulator Video
Vertical accumulator for the accumulation of packaged product in a packaging line.